All 34 youth hostels in Hostelling Scotland's network are now open for the summer
and ready to welcome you to #GoHostelling and explore all that the real Scotland has to offer.
From cities to islands, beaches to hills and mountains and all points in between, Hostelling Scotland offers a wide range of private, en-suite and shared rooms – perfect for families, groups and individuals who want to enjoy a quality staycation on a budget!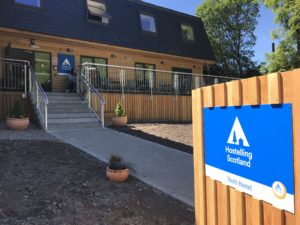 Hostelling Scotland's youth hostels make a great base for 'cultural explorers', youth groups, thrill seekers and a growing number of people looking to escape the day-to-day by spending quality time discovering the real Scotland.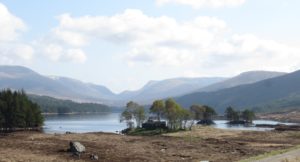 Margo Paterson, Hostelling Scotland's CEO, said: "If you love to travel, escape the everyday and find your adventure then give Hostelling a try; with a warm welcome, a comfortable bed and a place to chill with great company, local food and drink, you can discover the best of Scotland with us!"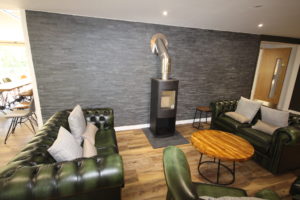 Since June 2004 the not for profit, self-funding charity has also gone through its most radical period of modernisation. Glen Nevis Youth Hostel's recent £2.2m renovation project, transformed the property into an exciting contemporary living space, highlighting the organisation's commitment to providing sustainable, modern, high quality, affordable accommodation for today's hostellers as they look to make special memories that will be cherished for a lifetime.
Margo Paterson added: "We are committed to a programme of modernisation across our network, developing a new generation of hostels for a new generation of hosteller. We have a number of exciting new projects already taking shape that will help to raise the profile of hostelling in Scotland. We want to make Scotland more accessible to more people than anyone else; especially young people, providing great value, flexible and welcoming accommodation in the best locations."
The Glen Nevis redevelopment follows recent renovation projects at Aberdeen, Loch Ossian, Achmelvich Beach, Oban and Lochranza on the Isle of Arran, with others planned across the network in the coming months and years.
Hostelling Scotland is a self-funding charitable organisation with 34 hostels located throughout Scotland, accommodating 380,000 guests every year, with a turnover of £9m and an estimated contribution to the Scottish visitor economy of £25m.
Ends
Media contact
Paddy Cuthbert | Littlehouse Media | E: [email protected] | M: +44 (0)7913 951717
If you would like to arrange a press trip to explore Scotland with Hostelling Scotland please contact Paddy Cuthbert.
Hostelling Scotland online
Check out Hostelling Scotland's website: https://www.hostellingscotland.org.uk
Hostelling Scotland on Twitter: https://twitter.com/hostellingscot
Hostelling Scotland on Facebook: https://www.facebook.com/hostellingscotland/
Hostelling Scotland on Instagram: https://www.instagram.com/hostellingscotland/
ABOUT Hostelling Scotland:
Hostelling Scotland is a self-funding charity operating a network of nearly 60 exceptional youth and affiliate hostels for the benefit of all those wishing to experience what Scotland has to offer. Our unique sites provide affordable, comfortable, safe and quality-assured accommodation with a warm friendly welcome, local knowledge, activities and services for guests travelling around Scotland.
Members enjoy a range of exclusive benefits including dual membership of Hostelling International, providing access to more than 4,000 youth hostels in over 90 countries worldwide. Membership and guest overnight income supports our charitable youth programmes and the maintenance of the hostelling network, particularly in rural Scotland.
Following a strategic review of the organisation, early in 2018, the much loved 88-year-old hostelling accommodation provider is now known as Hostelling Scotland. The new identity follows on from extensive marketing research and reflects the organisation's commitment to understanding the needs of its members, guests and employees as the modern face of Scottish Hostelling.  The name also more clearly indicates its representation of Hostelling International within Scotland.
Background to modernisation
Since June 2004 the not for profit, self-funding charity has gone through its most radical period of modernisation in its 88-year history. Throughout this period Hostelling Scotland's vision has been to ensure that it remains the principle hostelling organisation of choice in Scotland through the provision of a sustainable, modern, high quality affordable accommodation network that meets the needs of today's hostellers as they look to explore and discover the real Scotland.
Recent modernisation projects include:
The renovation of Oban Youth Hostel
The Renovation of Lochranza Youth Hostel, Isle of Arran
Development projects at Loch Ossian and Achmelvich Beach
The purchase and renovation of Portree Youth Hostel, Isle of Skye
The renovation of Aberdeen Youth Hostel
The major renovation of Glen Nevis Youth Hostel, Fort William