Jura, a Border Collie puppy, is training to become the first ski patrol search and rescue dog at Nevis Range Mountain Experience near Fort William in the North West Highlands, just in time for the 2017 / 18 snow sports season.
TV viewers can catch Jura and her owner, Will Davis, on BBC Two on Thursday 27 July 2017 (20.00 to 21.00) in the first episode of a new documentary series, "10 Puppies and Us" produced by RDF Television. In the series Jura hits the mid point of her specialist training programme with the Search and Rescue Dog Association Scotland (Highland).
"10 Puppies and Us", narrated by the actor Neil Morrissey, follows young dogs and their new owners over the course of their all-important first six months together. The first episode features Jura and owner Will as they progress through the stringent search and rescue training process, plus three other puppies and their new owners.
Will Davis, said: Jura is a cracking pup with an awesome character. The training is going extremely well and she is picking up on the ever more demanding commands and adapting to her new life in the hills. She is well on the way to becoming a very effective search and rescue dog. I am looking forward to working with her full time this winter.

"Working with the production team for "10 Puppies and Us" has also been a great experience. Jura is a natural in front of the camera!"
Dogs are trained to use their acute sense of smell to detect human scent in the air. Together, the dog and its handler form a highly efficient team. Dogs can work in all weathers, day or night, without loss of speed and they can cover huge areas quickly.
Jeff Starkey, Head of Ski Patrol at Nevis Range, said: "Having a dog as part of the Ski Patrol team at Nevis Range is an immense asset. Rescue dogs are another valuable 'tool in the box' of an Avalanche rescue, alongside transceivers and Recco, especially if the casualties have no transceivers on them. Having Jura in the team will give the casualties in the Nevis Range ski area a much better chance of being found quickly.

"She is at the mid point of her training programme with the Search and Rescue Dog Association of Scotland (Highland), who are supporting the innovation of having dogs in Scottish ski patrol teams.

"Over and above the rescue potential Jura is good for everyone at Nevis Range and can provide a simple distraction and comfort to any one in need of a cuddle, public or staff."
"10 Puppies and Us" broadcasts on Thursday 27 July at 8pm on BBC Two. For broadcast info go to Radio Times online – http://www.radiotimes.com/tv-programme/e/fs65dz/10-puppies-and-us–s1-e1-10-puppies-and-us/
Main picture – Jura and Will Davis from Nevis Range Ski Patrol.  Please credit Nevis Range.
For downloadable images of Jura and Will Davis please go to: https://www.dropbox.com/sh/vfw3xeud51uxmtk/AADuBi9qHpvbCb7W3fWaXsXxa?dl=0.  Please credit where indicated on file names.
Ends
Media contact:
Paddy Cuthbert | Littlehouse Media | E: [email protected] / M: 07913 951717
Notes to editors:
Nevis Range Website – http://www.nevisrange.co.uk/
Nevis Range on Twitter – https://twitter.com/TheNevisRange #JuraPatrol #10puppies
Nevis Range on Instagram – https://www.instagram.com/nevisrange/
Nevis Range on Facebook – https://www.facebook.com/NevisRange/
Nevis Range is a visitor attraction located north of Fort William and south of Spean Bridge. The Mountain Gondolas transport visitors, Skiers & Snowboarders and Mountain Bikers to 650m on the slopes of Aonach Mor. There are 74 Gondolas in total and each one takes up to 6 adults. http://www.nevisrange.co.uk/
Nevis Range Mountain Experience is a year round mountain resort comprising …
All year round mountain gondola visitor attraction
Winter snowsports area with equipment hire and Snowsports School.
All year round mountain biking with 48km of cross country mountain biking, as well as a cross country and downhill mountain bike trails with gondola access.  Home to a round of the Mountain Bike World Cup
High Wire Adventure high ropes courses
Self service Snowgoose restaurant & bar (gondola top station) and Pinemarten café bar (gondola base station) serving locally served produce prepared on site.
Mountain walks to scenic view points
Forest walks
Gift shop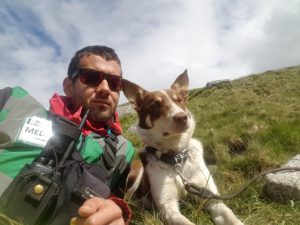 Please Credit – Duncan Davis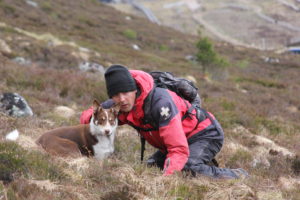 Please Credit – BBC