Scran Academy, a leading social enterprise in Edinburgh, is delighted to announce the launch of the new Scran Café, a professional café within NHS Lothian's Comely Bank Centre, planned, launched and run by inspiring young people aged between 13 and 21 from across Edinburgh.
The café's initial focus will be to create a welcoming, relaxing, and safe haven for as many as 100 frontline NHS workers and clinical trainees on a daily basis, offering freshly made meals, drinks, and other refreshments.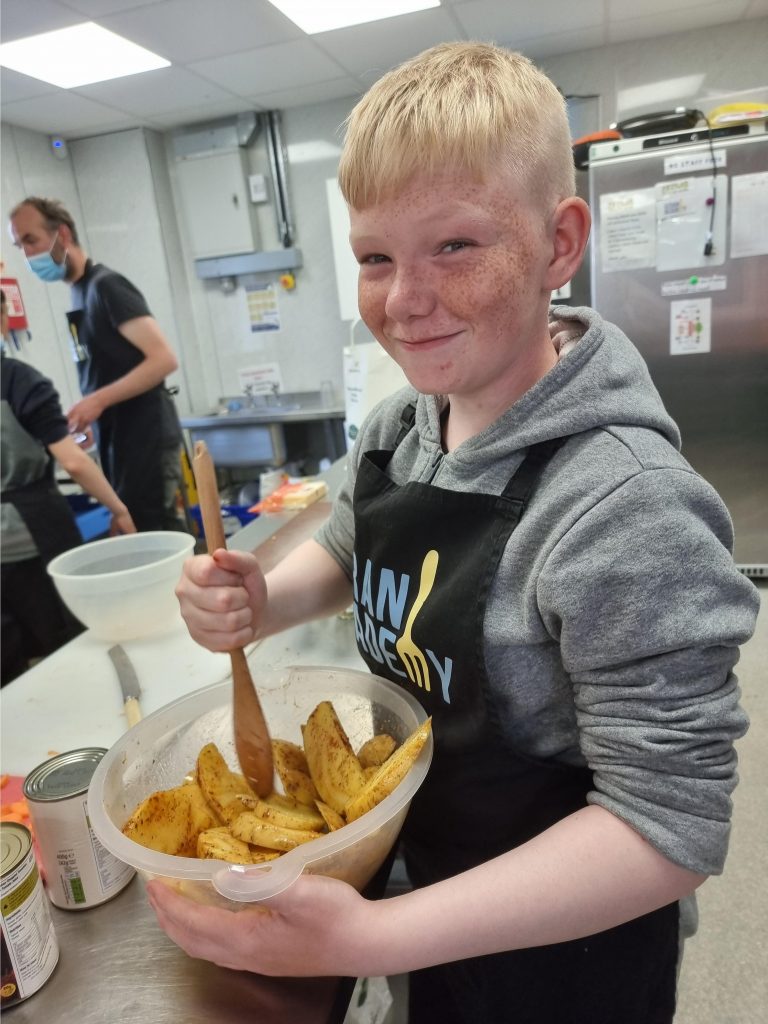 With an innovative social business model involving a voluntary, private and public sector collaboration, this unique partnership between Scran Academy and NHS Lothian will see more than 100 young people, too often judged and failed by both their city and country, access dedicated employment experience and skills support over the coming three years.
Through the charity's existing community-based Academy School and Scransitions, a new 16+ employability programme, this ground-breaking social venture will empower these young people with the skills and confidence to lead in the hospitality industry.  At the same time, the programme will take a significant bite out of the poverty-related barriers, life challenges and injustices they face on a daily basis – being care-experienced, disengaged from mainstream school, at risk of homelessness, unemployed or suffering from poor mental health.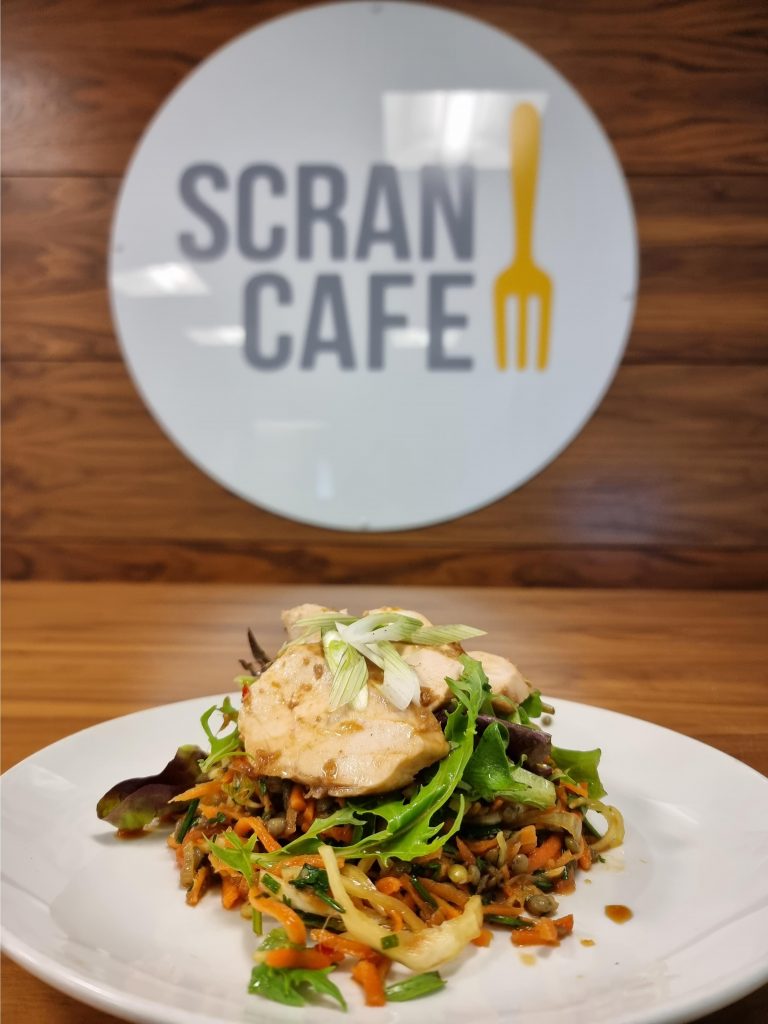 Scransitions is supported by The National Lottery Fund's Young Start Project, the Edinburgh Thrive initiative, and Walter Scott Giving Group, who have all generously enabled the £300,000 project to run for three years.
The Café will open to the public later in the year as restrictions are eased.  There are already strong signs that the café will become an essential resource to the wider community, instrumental in joining up other Scran programmes and initiatives.  Through the charity's partnerships and intergenerational work, including projects involving low-income family, elderly and homeless organisations, there are hundreds of individuals keen to access the cafe and get involved. The cafe will also provide a free community library, with support from Edinburgh International Book Festival and other bookstores.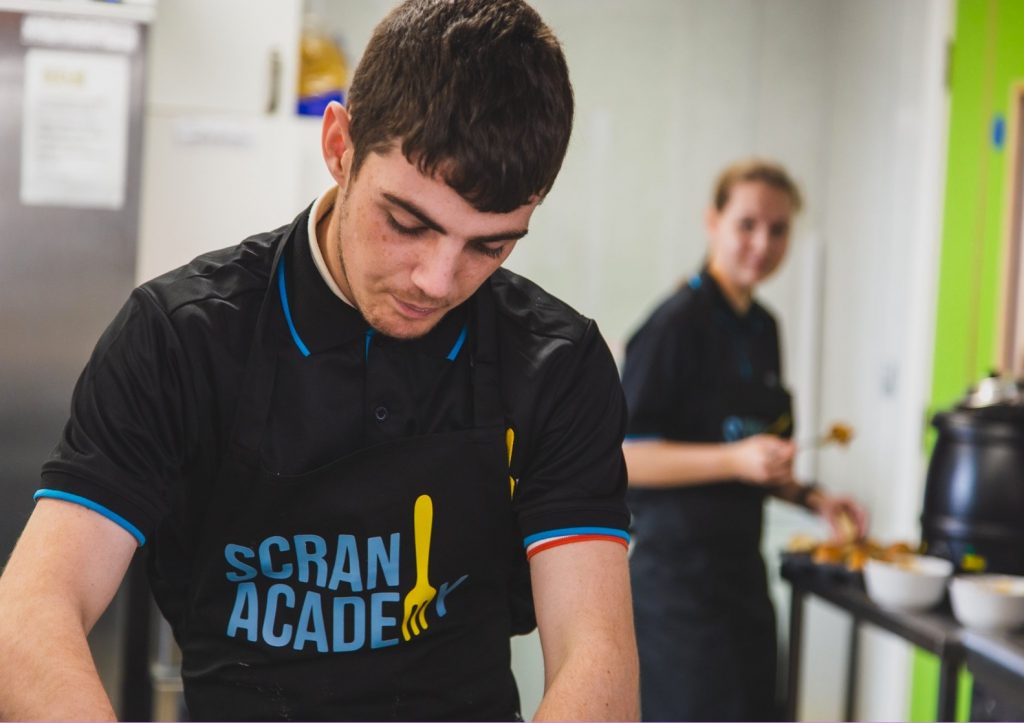 Founder of Scran Academy and social entrepreneur, John Loughton BEM, himself a young person who grew up struggling in North Edinburgh, said: "At Scran we do hand-ups, not just hand-outs. We must all respond and adapt to what is an oncoming crisis for today's generation that has resulted from education systems failures, a bleak employment context, and the rising grip of poverty and mental health. It's brutal for young people and our work has never been more needed.
"What Scran's story shows is that if we support local community organisations that are run with passion and authenticity, we can develop creative solutions to social inequality. It also shows that unlike the stereotypes so often in the media, young people make a real and positive contribution to society and your post code does not have to be your destiny.
"I also want to take this opportunity to thank all our funders, schools and volunteers whose contribution to the operation of Scran has made a huge difference to the young people of Edinburgh."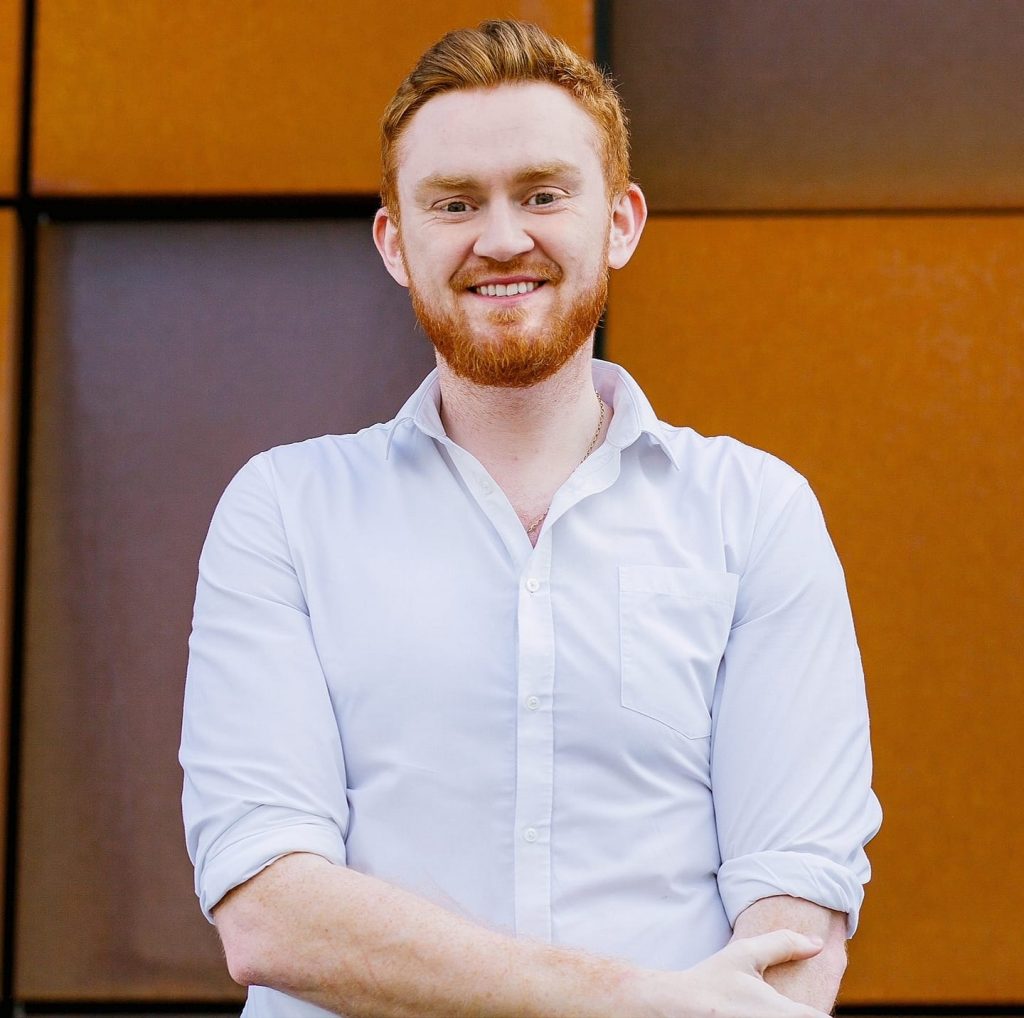 Ends
Images attached – Please credit Scran Academy:
Paul (aged 13) – Scran Young Participant
Scones at Scran Café
Andrew – Scran Young Participant
Scran Café
Group of Scran Young Participants (13-17)
John Loughton – Please credit Hannah Bailey
Images can be downloaded from Dropbox – https://www.dropbox.com/sh/6t4d378k4ruv4v9/AACfcxSXo4lqu-omks5NA27ta?dl=0
Notes to Editors
Scran Academy
North Edinburgh-based Scran Academy has been working grassroots for nearly four years, helping young people to overcome poverty related challenges including mental health, hunger, homelessness, family breakdown and school exclusion. They have achieved this through their youth work-based Community School for those excluded or at risk of disengagement from mainstream services. 80% go on to access education, training or employment, 85% gain an SQA qualification Nat 4 or 5, and 100% gain wider formal accreditation.
However, the social enterprise transformed into one of the largest support organisations during the Covid-19 pandemic. In a rapid response, despite their modest size and lack of resource, they recruited over 220 volunteers, six kitchens, a range of partner organisations in order to produce and deliver over 150,000 meals, feeding 3,500 people.
Continuing their grassroots support the charity recently set up Scran Van, a mobile catering van that trains young people to gain leadership skills in a safe environment with positive adult engagement. Since the Scran Van first became operational in late 2020, over 650 people have been fed at 28 different events across the city. The Scran Van has a further 25 events to help tackle holiday hunger for young people this summer.
Scran Academy School
A bespoke education programme dedicated to young people not flourishing in mainstream school. Focuses on the confidence, skills, qualifications and relationships needed to thrive in learning, earning and wider life. Ultimate aim is to close the poverty-related attainment gap.
Training opportunities for young people from communities that are so often judged, condemned and ignored by mainstream Scottish systems. We not only challenge the deeply held notion that young people from certain areas are destined to fail but act as an example of how young people can drive their own change
Scran Academy has been in operation for almost four years supporting many of Edinburgh's young people who have been most failed, ignored and let down.
The Statistics
45,000 young people (16-24) are unemployed in Scotland, a huge increase in recent years.
Around 56,000 school aged young people aren't engaged in any education
New statistics show the number of learners leaving school without a positive destination has increased to a five-year high
The poverty-related attainment gap between the wealthiest and least wealthy kids continues to widen.
Youth unemployment remains higher than overall unemployment with worrying levels of education disengagement and poverty.