Olympic champion Katie Archibald yesterday started the countdown to what promises to be a fantastic day of cycling in Edinburgh.
Archibald was in the city to promote the HSBC UK City Ride, a free-to-attend, mass participation ride which takes place on the same day that the Tour of Britain departs the city – next Sunday, September 3.
The Tour – which will feature the current top five teams in the UCI WorldTour rankings – gets underway from St Giles' Cathedral at 10:30am, with attention then switching to the HSBC UK City Ride, which will take place between 11am and 3pm and allow people of all ages and abilities to ride along the city's streets, which will be closed off to motor traffic.
Archibald, who earlier this year added her first individual world title to the Olympic gold she claimed in Rio last year, said: "The HSBC UK City Rides are a great way for people of all ages and skill levels to get on their bikes and enjoy riding around streets that are free from cars. British Cycling and HSBC UK have an ambition to get two million more people on bikes by 2020, and events like this are the perfect way to introduce people to riding on the roads.

"It's not a race, it's just a leisurely ride that will appeal to the whole family, and I'd urge everyone to get along."
The course takes in a 4.5km closed road circuit through the Old Town and Southside of the city, taking in familiar landmarks such as Edinburgh Castle, the University of Edinburgh, the National Museum of Scotland, the National Library and the Royal Mile, and providing some great views of the city.
The route begins at the family focused event hub in the Meadows, and heads east along Melville Drive, turning left along Buccleuch Street, heading up George IV Bridge for the Royal Mile, with a brief detour up and down Chambers Street. After a short climb up the High Street, cyclists will be rewarded for their efforts with a comfortable downhill section on Johnston Terrace, heading back to the Meadows via Lady Lawson Street and Melville Drive.
Councillor Donald Wilson, Edinburgh's Culture and Communities Convener, said: "Edinburgh's City Ride will allow fans to pedal hot on the tracks of some of the world's top cyclists.

"Follow the route of the Tour of Britain Grand Depart, take in the stunning sights of the Capital and enjoy a fun day out winding through many of our city's streets. The route will be closed to traffic throughout, ensuring a safe, family-friendly cycle for all abilities.

"The Council is delighted to support the City Ride and to have Katie Archibald's support – I'm sure citizens will join in their thousands and make the event a huge success."
The events are completely free and participants can either register their participation at www.letsride.co.uk or enter on the day.
– ENDS –
For more information, visit www.britishcycling.org.uk
HSBC City Ride Edinburgh – https://www.letsride.co.uk/city-ride/edinburgh
HSBC City Ride on Twitter – https://twitter.com/letsrideuk #Edinburgh #Family
Generic images of cyclists on the HSBC City Ride and various graphics of the Edinburgh route can be downloaded by going to: https://www.dropbox.com/sh/ggjeb3soitqjokz/AACn_EaD2fjRawvmHnhFoLeoa?dl=0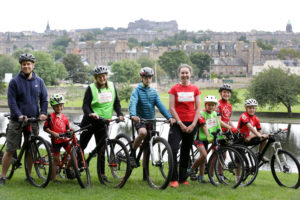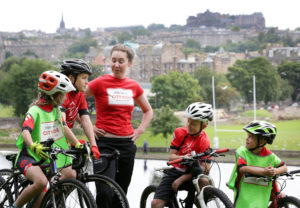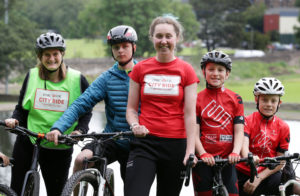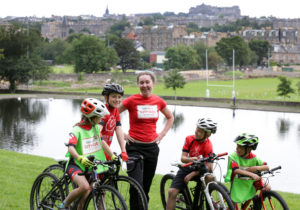 Contact details:
Carly Baldwin, Communications Officer, British Cycling
+44 (0) 161 274 2116
+44 (0) 7920 407 754
Aaron Gales, Senior Communications Officer, British Cycling
+44 (0) 161 274 2116
+44 (0) 7740 408 928
Kirsty McCaskill-Baxter, Communications & Public Affairs Manager, British Cycling
+44 (0) 161 274 2115
+44 (0) 7538 089 527
Katy Allison, Media and Social Media Officer, Communications, the City of Edinburgh Council | T: 0131 529 4452 | M: + 44 (0)7885 976 519 | E: [email protected]
Paddy Cuthbert | Littlehouse Media | M: +44 (0)7913 951717 |